A-Z Tips for a Greener Holiday Season
What!? It's December already??
As we approach the end of 2017, our favorite winter holidays are just around the corner. This time of the year is marked by bright lights, yummy foods, gift giving, and time spent with loved ones. As exciting as this is, it's especially important that we consider the impact our celebrations have on the earth. After all, we have the earth to thank for much of what we spend the holidays celebrating!
With all of the cooking, decorating, and gift giving that surrounds this time of year, thinking and living sustainably may seem a little far-fetched. But there are plenty of strategies you can adopt to lessen your environmental impact this winter. So without further ado, here is a list of tips and tricks (in A-Z format, for added pizzazz) to make this holiday season a greener, more earth-friendly one. Happy holidays!
A is for Action
Many of us get excited about the holidays because they represent a time of abundance: boxes of decorations to adorn our homes, glossy gifts under a beautiful green pine tree, dinner feasts with all our favorite dishes. 
This winter give your community the chance to experience all of those holiday joys along with you. You can sponsor a family in need, serve food at a homeless shelter, fundraise for a local nonprofit, visit seniors at a nursing home, and more. Addressing social justice issues is essential to addressing environmental issues!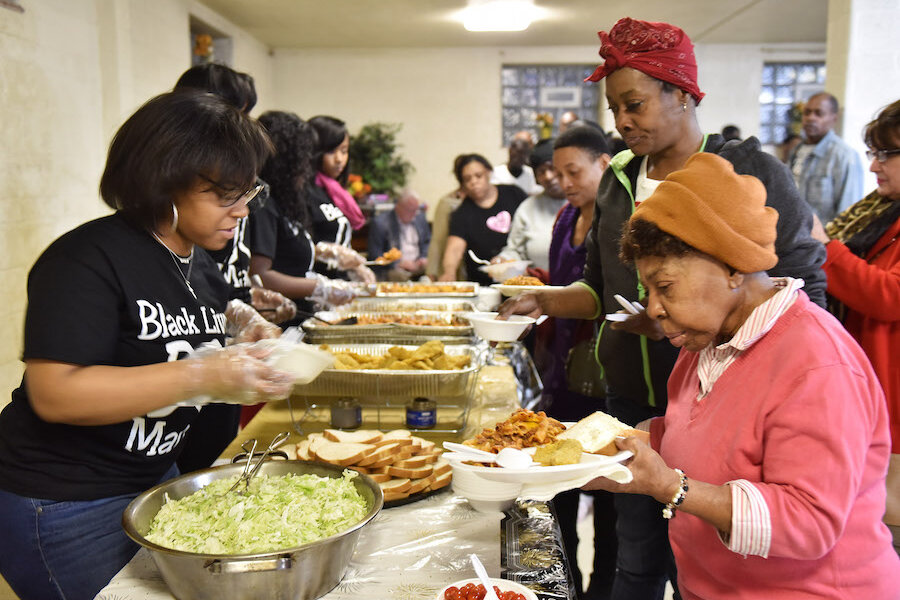 B is for Bags
With all the food shopping you're bound to do in the next few weeks, you're going to need a lot of bags. Rather than relying on single use plastic bags that will end up in the ocean or in landfills, invest in a few reusable canvas bags. You can get them everywhere from Amazon to Etsy to the more specialized Eco Bags site. They're fun, they're earth-friendly, and they save you money in the long run!
C is for Compost
About one third of the food produced globally each year is either lost or wasted— that's 1.3 billion tonnes. Instead of contributing to this massive number, try collecting all of your kitchen scraps this month and composting them. You can use the scraps for gardening, you can add them to potted plants, or you can donate them to local farms or community gardens.
D is for Donate
Lots of people load up on new stuff over the holidays. Toys, electronics, clothes, kitchen supplies… the list goes on. In order to make room for all of this new stuff, all the old stuff has to go somewhere, right? Instead of throwing all of that old stuff away, donate it! A lot of what would be trashed is probably still in good condition, so reduce your waste and give someone else a chance to utilize your stuff by dropping it off at your local thrift store or Goodwill.
E is for Electronics
In the United States, roughly 30% of all electronics sales are made between the Thanksgiving and Christmas holidays, as are 40% of all battery sales. Electronics are extremely resource-intensive because they require the extraction of valuable earth metals like oil, iron, and gold, and their manufacturing processes are highly polluting. No one likes using a cell phone that takes three minutes to load a Google search, but consider holding out on new electronics until you really, really need them. And if you are opting for a new device, think about giving your still functional one to a friend or a younger sibling who can use it. If there's no one that will take it, dispose of it properly via the EPA's disposal guidelines.
F is for Food
Ah, yes, food. Always the main attraction at a holiday celebration (or any celebration, really). What many don't realize is that their favorite winter dishes have a hefty impact on the environment. Meat production has been proven to consume lots of resources, release greenhouse gas emissions, and cause water and air pollution. To lessen these adverse effects on our environment, think about reducing or even eliminating the meat you cook with this holiday season. There are plenty of meat alternatives out there to cook with, so you don't need to worry about sacrificing your favorite holiday meal to be eco-friendly. 
G is for Grinch
"What if Christmas, he thought, doesn't come from a store? What if Christmas, perhaps, means a little bit more!" Anyone recognize this line? The children's novel How the Grinch Stole Christmas! by the infamous Dr. Seuss says a lot about the way we celebrate the holidays. We tend to let our consumer selves flourish this time of year, resulting in a lot of unnecessary purchases and an enormous dent in Earth's finite natural resources. Take some advice from our grumpy green friend The Grinch and limit your spending this year to spare both the planet and your savings account.
H is for Homemade
Gift giving is one of the most anticipated parts of the holidays. Homemade gifts are a great (and often more meaningful) alternative to purchasing gifts online or from department stores. They also put less strain on the environment because they involve less processing, transportation, and packaging. Homemade gift ideas include: baked goods, hand soaps/body scrubs, a handwritten cookbook or calendar, handmade jewelry, hand-knitted mittens/hat, and tie dye clothing. If none of these seem quite right for that friend or family member you have in mind, check craft sites like Pinterest for hundreds of other ideas!
I is for Invitations
Are you throwing a holiday party this year? Do you want to send out invitations to your guests? Over 9 billion tons of paper are consumed each year in the U.S. alone, which requires 4 billion trees to produce. Keep the environment in mind while party planning by using recycled paper to make your invitations. Or better yet, use a computer program to design invitations and email them out instead!
J is for Jars
Grocery shopping for a holiday meal can be quite the ordeal. Before you embark on that adventure, invest in some handy dandy mason jars! Take them to the store and fill them with spices, rices, beans, nuts, or any other dry bulk foods. They can be reused as storage containers, candle holders, drinking cups, pencil holders, and more!
K is for Kitchen
Everyone looks forward to what's cooking in the kitchen during the holiday season. It's important to realize, however, that our kitchens are a major source of energy use and waste production. Consider "greening" your kitchen this year by replacing disposable napkins with cloth rags, storing food in reusable containers, and running the tap only when it's really necessary. If you want to invest long term in an eco-friendly kitchen, think about starting a compost pile or purchasing energy efficient appliances.
L is for Lights
Street lights, house lights, tree lights! Lights are without a doubt one of the world's most anticipated winter festivities. Unfortunately, light bulbs suck up tremendous amounts of energy, which is a huge expense to your wallet and the environment. The most eco-friendly alternative (apart from having no lights at all) is to use LED bulbs, which last 8-12 times longer than traditional incandescent bulbs. If you're not willing to sacrifice your holiday lights entirely, invest in some of these more energy efficient ones!
M is for Memories
A great gift for any friend or family member is memories. Rather than buying them something new, give them a taste of the past with a homemade photo album or scrapbook full of special memories you shared together. Not only is this a more meaningful gift, but it also eliminates your contribution to resource consumption and waste production via a store-bought item.
N is for Nature
The holidays serve as an opportunity to step back and think about what you're grateful for. I think it's safe to assume we're all very thankful for the earth that provides us with a place to live, food to eat, water to drink, and air to breathe. A perfect way to show our appreciation for the planet is to get out into nature! Grab a friend, a sibling, or a pet and go for a hike, take a walk in the park, have a picnic on the beach, or throw a frisbee around outside. There are lots of ways to have fun outside!
O is for Ornaments
Who doesn't love gathering around a tree with their family and hanging ornaments together? There are lots of fun and creative ways to make eco-friendly ornaments for your holiday tree this year, as opposed to purchasing them new from a store. Some examples include: using paper scraps to make origami figures or snowflakes, stringing popcorn garlands which can be eaten or composted afterwards, and using pine cones, twigs, or berries found outside to adorn your tree. Check out this site for more crafty ideas!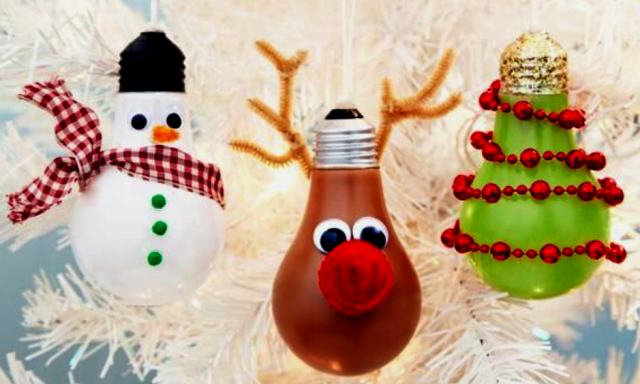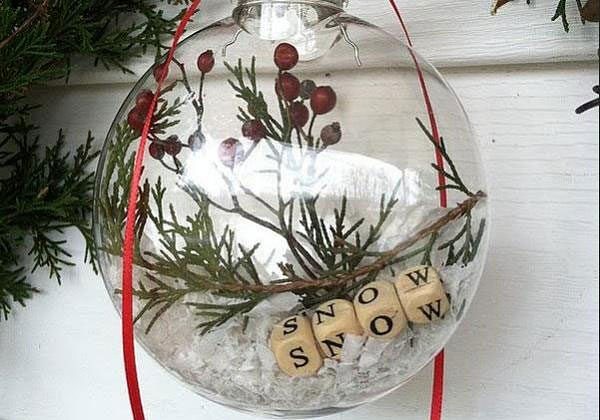 P is for Potted trees
But before the ornaments, of course, comes the tree! If you celebrate Christmas, you know that picking out the right tree is one of the most exciting parts of the holiday. However, this tradition doesn't fly so well with the environment. Although live farmed trees are a more sustainable option than artificial trees, replantable potted trees finish first for the greenest tree choice. There are lots of programs designed to replant your potted tree once it's done being used for Christmas, including SF Environment in San Francisco. These trees cost about the same as regular farmed trees, but rather than being disposed of after the holidays, they'll be replanted in city streets that need them!
Q is for Quality
Ever heard the phrase "quality over quantity"? Well, that applies to gifts too. Instead of scrambling to think of a bunch of little gift ideas for your loved ones, focus on getting each of them one special gift you know they'll appreciate. This will not only be a more meaningful way to give gifts, but it will also spare the planet the added strain of manufacturing, packaging, and transporting extra consumer products.
R is for Recycle
If after the holidays you've gone through all of your old clothes, electronics, and knick knacks and still have things that can't be donated, make sure you recycle what can be recycled and dispose of the remaining items properly!
S is for Second Hand
If you don't have a lot of money to spend on gifts this year, or if you're in a last-minute "What do I get them??" frenzy, there's no need to fear— second hand stores are your best friend! A quick Google search will bring up a variety of thrift stores near you, especially if you're in a bustling city like Berkeley. Take a stroll around a few of these stores and you're sure to find something that's right for the family and friends on your gift list. Furniture, watches and jewelry, movies, music and instruments, shoes and clothes… they have it all! And because you're not buying new, you're automatically reducing your environmental impact for the holidays.
T is for Temperature
December is all about the weather. It's cold, it's rainy, it's windy, and it feels great to get inside where it's toasty warm. But have you ever thought about just how hot it is inside your home, and if that high thermostat setting is really necessary? With all of the cooking that goes on during the holidays, and with all of the heat-producing bodies you have over for celebrations, you can probably bear to turn down the heat a bit. Help protect the environment (and your wallet) by reducing your energy consumption this winter.
U is for Upcycle
If you're feeling extra crafty this winter, consider upcycling some the gifts you give. The great thing about repurposing materials is that they can be as complex (or as simple) as you want them to be. Maybe you take the old concrete blocks on your porch and turn them into hand-painted plant holders for your friend with a green thumb. Or maybe you kick it up a notch and assemble a pair of vintage denim shoes from old jeans scraps. Refurbished wooden stools, bicycle wheel lamps, water bottle bangles, there are endless possibilities! Upcycling is especially beneficial for the environment because it turns what would have been trash or clutter into something useful. Here and here are some links for more ideas!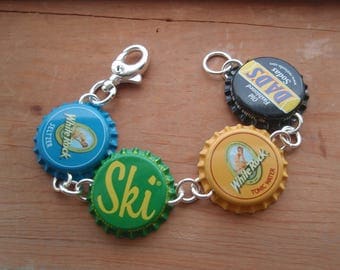 V is for Vacation
Do you vacation each year over the holidays? If so, your carbon footprint is probably a lot bigger than you realize. Humans release 781 million tonnes of carbon dioxide into the atmosphere each year just by flying places. Meanwhile cars and trucks collectively release one-fifth of all annual carbon dioxide emissions in the U.S. These figures are staggering, so a surefire way to reduce your environmental impact this holiday season is to limit your travel plans. But if you've already booked your flight or told your mom you're visiting, take care to reduce your carbon footprint in as many little ways as possible. This includes packing lightly, flying on non-stop routes to avoid extra gas expenditure, and using electronic tickets instead of printed ones.
W is for Wrapping
During the Thanksgiving and Christmas holidays, humans generate 7 billion more pounds of waste than we normally do. A sizeable chunk of this waste is all the sparkly, glossy wrapping paper that we use to decorate gifts. To reduce this waste, try using materials around the house to wrap your gifts this year (fabrics scraps, The Sunday Funnies, old paper bags, cereal boxes, maps, last year's calendar, scratch paper, etc.) If you can't find anything lying around, consider purchasing recycled wrapping paper from brands like FishLips and Green Field Paper Company which create their products from recycled consumer waste. And remember to save your paper, bows, and bags to reuse next year!
X is for (e)xperience
When we think "gifts," we tend to think "things." Clothes, movies, posters, jewelry… the examples are endless. Why not mix it up a bit this year and give the gift of experience? Experiential gifts are fun, special, and super memorable! You could buy yourself and your best friend two tickets to their favorite band's concert, or maybe you want take your dad out to dinner at his favorite restaurant. Whatever the case, the best part is that you get to experience it with them! And in terms of the environment, experiential gifts less extraction, processing, and packaging of finite resources, which means a happier earth.
Y is for (New) Year's Resolutions
As the end of this year rolls around, we're all thinking about what we want to do better next year. On top of our resolve to stay more organized and eat more veggies, we should consider how to improve our habits in ways that will lessen our impact on the planet. Environmental issues like global climate change are growing in severity with each passing year and desperately need to be addressed. Every single person reading this article can make a positive difference for the environment in 2018, whether it's adopting Meatless Mondays, installing solar panels on their roof, volunteering for a local beach clean up, or any other of the endless possibilities. Whatever the case may be, be sure to keep the environment in mind as we enter another year on this beautiful spinning orb we call Earth.
Z is for Zee End!